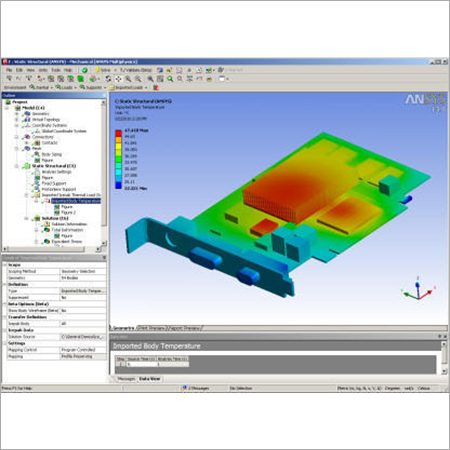 Product Description
Ansys Icepak Software is known to employ fluent computational fluid dynamics for providing a highly efficient cooling solution for integrated circuits, PCBs, & electronic assemblies. It is greatly admired for having the ability to perform analyses of conduction, convection, & radiation conjugate heat transfer. This software provides accurate modeling and anisotropic conductivity details. It is widely utilized for modeling electronic system designs and performing fluid flow simulations. Ansys Icepak Software is available at reasonable rates for our esteemed clients.
Features:
Completely trustworthy in nature
Enhances product quality
Provides an exact operating view of the system

Your Reliable Partners in sourcing Civil CAD Software, CAM Software, Mechanical Engineering Software, Civil Engineering Software, Electronics Engineering Software, Interior Design Software and more.
Get in touch with us